back to class
Attorney Christine Tenore Estate Planning and Legal Life Planning: What Are All Of Those Legal Documents & Why Do I Need Them?

FB02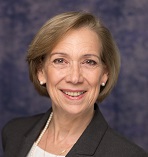 Attorney Christine M. Tenore of Wilton, Connecticut, is a Partner with the Law Offices of Eliovson & Tenore. The Firm's practice focuses on Estate Planning and Administration, Wills and Trusts, Probates and Conservatorships, and Elder Law including Spousal Asset Protection. The firm encourages "Life Planning". Attorney Tenore has been recognized as a Superlawyers' "Rising Star", an independent research service providing a rating of attorneys who have attained a high degree of peer recognition and professional achievements. She sits on the Executive Committee of the Elder Law Section of the Connecticut Bar Association as well as on the Program Committee providing in-depth presentations regarding legal topics. She is a past participant in the Legislative Committee and drafted testimony for a proposed "Supported Decision Making" bill for the disabled of the state. She is an active member of the National Academy of Elder Law Attorneys, Connecticut Chapter (CT NAELA), The Fairfield County Bar Association, the Greater Bridgeport Bar Association and Connecticut Bar Association's (CBA) Trusts & Estates Sections as well as the Elder Law Section. Christine served on the Board of the Wilton Social Services Commission, including serving as a co-chairman, for over seven years. In addition, Attorney Tenore is the author of several articles including End of Life Planning: What Your Will Won't Tell Your Heirs and What Happens When a Parent Ages and the Family Would Like to Step In, regarding current life and estate planning legal topics. She also presents seminars and informal discussions as a public service to local communities, continuing education programs, and senior centers regarding the legal necessity to plan for life's circumstances.
An accomplished pianist and organist, she is a volunteer accompanist with the Cantiamo Choir/Arts for the Community of Weston. Through semi-annual concerts, this 501(c)(3) organization raises funds and awareness for local charities, such as Senior Centers, Norwalk Family and Children's Aid, Soup Kitchens and Domestic Violence Chapters.
Attorney Tenore received her J.D. Decree from Pace University School of Law, Cum Laude where she was the recipient of the David & Minnie Ierman award for excellence. She earned her B.A. Biology/Chemistry Dual Degree, Cum Laude, from the State University of New York (S.U.N.Y.) at Binghamton.