back to class
Chris Capelle Streaming Media: Learn Apple TV, Roku, Google Chrome & More

TF03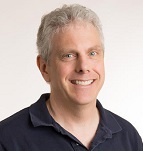 Chris Capelle is a technology expert, writer and instructor. For over 25
years, he has worked in the publishing, advertising and consumer products industries.
As well as teaching adult ed, he contributes articles to several tech websites, including reviews of communications technologies, instruction guides and general business content. In addition, he has written several "how-to" books that are available through Amazon and other book sellers.
He is currently a freelance Macintosh Computer & Apple Product Expert, based in Wilton, CT.
"Chris Capelle's class was enlightening and he made the experience very easy to follow. He was open to all questions and his explanations were simple to understand while giving all students hands on experiences. The environment was comfortable." - 2017 WCE student