Beekeeping Workshop #3: Sweet Rewards
Wednesday: 7:00 PM – 9:00 PM

10/26
Sessions: 1
11 Seats Available
Description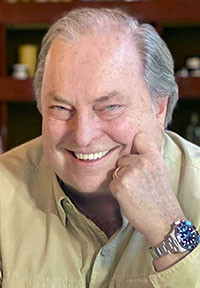 Beekeeper, international lecturer, and author of Beekeeping for Dummies, Howland Blackiston will take you into the world of bees and beekeeping. Howland has over thirty years of experience in all facets of beekeeping including crafting mead and making candles from beeswax. He is a past president of the Backyard Beekeepers Association https://backyardbeekeepers.com/ a local association with meetings in Weston.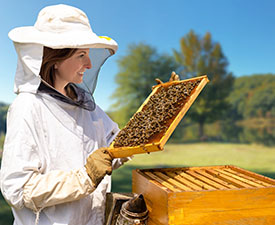 The miracle of honey—how it's made, where it originates, what it consists of, and why it's so good for you. Discover the six basic types and myriad varietals. Decide what type of honey you want to produce, how and when to harvest, package, and market it. Taste samples of rare and amazing honeys from around the world. Then there are other "bee" products to investigate—brewing mead, making cosmetics, soaps, and candles.
Note: In this workshop, all participants can try their hand at making beeswax candles.
A one-time materials fee, payable to the instructor in Workshop #1, is $15. This fee covers Workshops 1—3. In addition, all participants in Workshops 1—3 will receive an autographed copy of Howland Blackiston's book, Beekeeping for Dummies.
---
---