Beekeeping Workshop #2: Common Problems and Simple Solutions
Wednesday: 7:00 PM – 9:00 PM

10/19
Sessions: 1
12 Seats Available
Description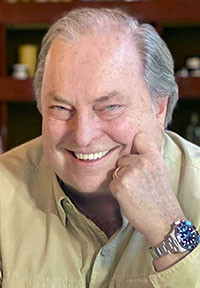 Beekeeper, international lecturer, and author of Beekeeping for Dummies, Howland Blackiston will take you into the world of bees and beekeeping. Howland has over thirty years of experience in all facets of beekeeping including crafting mead and making candles from beeswax. He is a past president of the Backyard Beekeepers Association https://backyardbeekeepers.com/ a local association with meetings in Weston.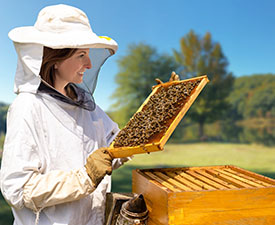 A healthy hive is a happy, productive hive. Learn about the devastating Colony Collapse Disorder and other bee diseases. Discover "natural" techniques that minimize or avoid chemicals. Become familiar with other natural predators. Explore the importance of the Queen including how to raise your own queen bees bred for highly desirable genetic traits.
Note: Participants will be invited to prepare a honey-inspired recipe to bring to the final session for a tasting. Sample recipes will be provided by Howland.
A one-time materials fee, payable to the instructor in Workshop #1, is $15. This fee covers Workshops 1—3. In addition, all participants in Workshops 1—3 will receive an autographed copy of Howland Blackiston's book, Beekeeping for Dummies.
---
---