Flower Gardening: Sessions 1-3 Plan, Plant, Maintain
New!
Tuesday: 6:30 PM – 8:30 PM

4/26 – 5/10
Sessions: 3
5 Seats Available
Description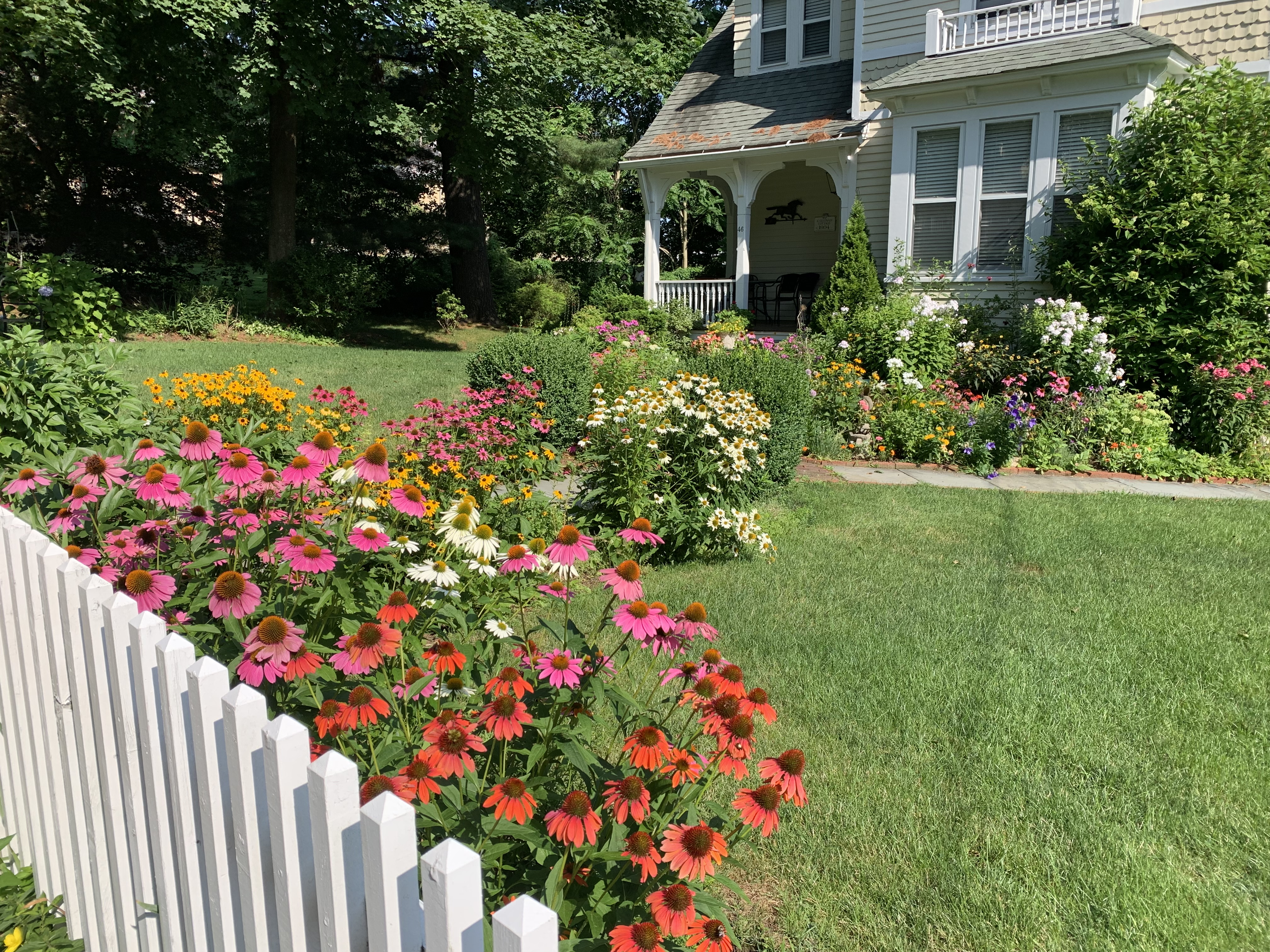 Award-winning local gardener, Maureen Hogan Lutz presents her easy and practical approach to creating a breathtaking flower garden. Maureen has been gardening for over forty years. Her garden in Ridgefield was named Best Cottage Garden in 2017 by Country Gardens Magazine. She has cultivated gardens in all Connecticut terrains including clay pots on a deck. Maureen will go through all the steps of beginning a garden and invigorating an existing one. These classes are for all levels of gardeners.
Plan: Determining the garden's purpose. Choosing the best site. Estimating your available time is enough for what you want to accomplish.
Plant: Basic fundamentals: Choosing the right tools, determining water access, selecting the right plantings for color, texture, fragrance, and ease of maintenance.
Maintain: Watering dos and don'ts, fertilizing, mulching, pruning, deadheading, dividing, staking, pest control, safe pesticides, and disease remedies.
A one-time materials fee, payable to the instructor, is $20. The materials fee includes a copy of her new book—Gardening With Heart--Engaging With Nature to Nurture the Heart.
---
---
Registration has ended. Please call 203 834-7694 for late registration.