Beekeeping With Red Bee Honey
Sunday: 2:00 PM – 3:30 PM

11/7
Sessions: 1
15 Seats Available
Description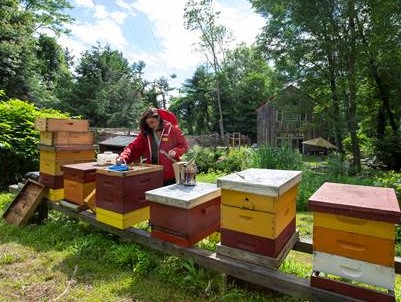 Have you ever dreamed of keeping a hive of your own honeybees? Beekeeper and author, Marina Marchese, will take you on a beekeeping journey into the world of honeybees at her Red Bee apiary. Learn what it takes to set up a hive and manage a colony of honeybees throughout the season. Marina will discuss the caste of bees inside a hive and their various jobs, pests and diseases, and how to harvest your own honey. You will get to taste fresh honey afterwards.
Recommended reading "Honeybee Lessons from an Accidental Beekeeper" by C. Marina Marchese.
Bring all your bee questions, see you in the apiary!
---
---
Note: Class is Closed